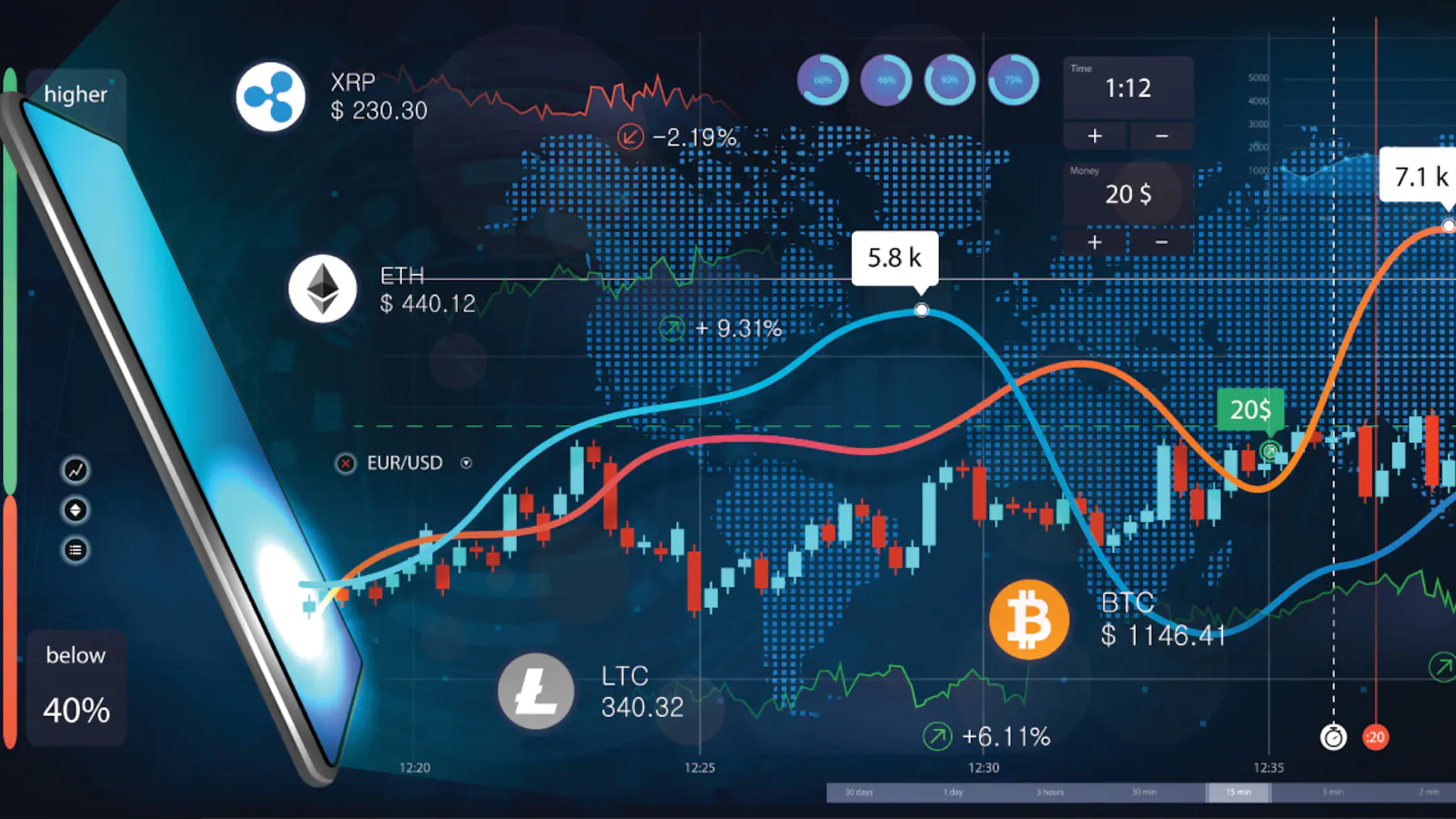 Cryptocurrencies are a new type of digital cash that facilitate payments – and other exchanges of information – between people without the supervision of a central body.
There are many apps available to help you trade, store and track your cryptocurrency assets. This guide will help you find the best app for your needs.
What is a Cryptocurrency App?
A cryptocurrency app is a program that allows you to trade digital currencies. It's based on blockchain technology, which is a distributed ledger that tracks and records transactions in a decentralized manner.
Cryptocurrencies are a new way to pay for goods and services, secured by strong cryptography. They can't be counterfeited and are nearly impossible to double-spend.
They're also immune to government control and manipulation because they're not issued by any authority. They're a new form of money that operates completely independently from traditional governments and banks.
Cryptocurrency apps can range from exchanges that let you buy and sell crypto to wallets that store your coins. You'll need to decide how you want to use your coins before choosing an app.
Coinbase
Coinbase is one of the most popular and best-known crypto exchanges, with an easy-to-use platform and robust features. It also offers an excellent range of support features, such as phone support and online chat.
The platform supports a wide variety of coins and tokens, including Bitcoin and other major cryptocurrencies. Its main dashboard is accessible from any device and works 24/7.
Customers can deposit funds into their Coinbase account using a bank account, credit card or a mobile wallet app. Withdrawals are available instantly, though it may take up to three business days for the transaction to clear.
Some users have concerns about the company's cash management practices. Rather than keeping cash in its own accounts, as most traditional investors do, Coinbase pools it with other users' balances.
In addition, the company has a unique "earn while you learn" program that provides a series of video classes and exams to help users gain more insight into crypto trading. It also offers crypto staking, which allows holders of certain cryptocurrencies to earn rewards.
Binance
Binance is a cryptocurrency exchange that offers a huge selection of crypto trading pairs. This includes popular names like Bitcoin and Ethereum, but also more niche coins.
The exchange is also home to a range of specialized features and services. The company's learning hub, for example, provides users with a wealth of articles and courses to help them better understand the crypto space.
In addition, the exchange boasts a robust security framework, including a "SAFU" fund that can be used in case of a hack. It also works with authorities to freeze hacked assets and accounts, although it doesn't roll back hacks on its own blockchain.
The Binance app isn't the largest cryptocurrency platform available, but it's got a great deal of functionality. You can use it to buy cryptocurrencies and send them to other wallets, trade them, and make deposits and withdrawals. It's also easy to get started with.
Coinmama
Coinmama was created in Israel and is a marketplace for buying and selling cryptocurrency. Since 2013, they've helped millions of people buy and sell cryptos across 188 countries.
They offer 15 cryptocurrencies, including Bitcoin, Ethereum, Litecoin, Qtum, Cardano, EOS, Tezos and more. It also offers instant transactions.
Their customer support is available through live chat or email assistance. They're registered with FINCEN and have a strong emphasis on security.
Customers can purchase cryptocurrencies using credit cards, Google Pay, Apple Pay and bank transfer. These payment methods deliver the coins to the buyer's wallet within minutes of purchase.
They have a loyalty program that rewards new users with reduced fees and fast-tracked customer support as they make their first purchases. Once they reach a certain cumulative purchase amount, they move to a higher loyalty level.